The Battle Brothers Wikia is a fan-made wiki. Everybody is welcome to help!
| Character Development | Gameplay | Items | Enemies |
| --- | --- | --- | --- |
| | | | |
| Settlements and Allies | Humour |
| --- | --- |
| | |
Additional player created content
| Player Stories | Modding | Character Builds | Other |
| --- | --- | --- | --- |
| | | | |
Featured video: Battle Brothers Announcement Trailer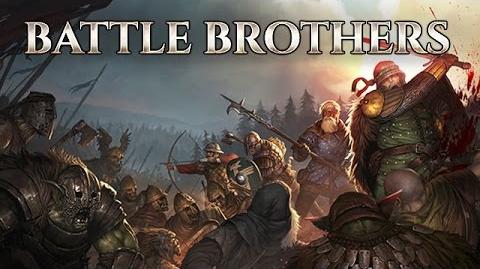 Which difficulty do you play?
Welcome to the Battle Brothers Wikia
This Wikia is a fanmade wiki and therefore needs fans of the game to stay alive. In particular, I'm talking to you! Do you know and play the game? Yes? Then you can help us!


You don't really know how to help this wiki?
It's quite simple. You can check out our To-do List. There we keep track of some things in particular that need to be done or if you see something on the wiki where you can add your knowledge, can correct something, etc. you are welcome to do so by clicking the "Contribute" or "Edit" button shown on every page.
You can have a short introduction/help on how to edit on pages here.
You have information about the game that isn't displayed on the wikia yet? And you don't see a page with a topic where this information could belong to?
Then feel free to add a page.

Have a nice stay!
Chat Policy
(Unofficial) short version:
Use common sense.
Battle Brothers Soundtrack,
by BreakdownEpiphanies:
Strategy Games
Go to these sites for info or for help with your own wiki!
Age of Empires • Battle Brothers • Bloons • Bomberman • Boom Beach • Castle Clash • Civilization • Clash of Clans • Command & Conquer • Company of Heroes • Dawn of Gods • Dawn of War • Deception • Edain • Fire Emblem • Homeworld • KanColle • Legion TD 2 • Plants vs. Zombies • StarCraft • Total War • Victory Belles • Wargame • We Happy Few
Want your community included? See how!

Ad blocker interference detected!
Wikia is a free-to-use site that makes money from advertising. We have a modified experience for viewers using ad blockers

Wikia is not accessible if you've made further modifications. Remove the custom ad blocker rule(s) and the page will load as expected.